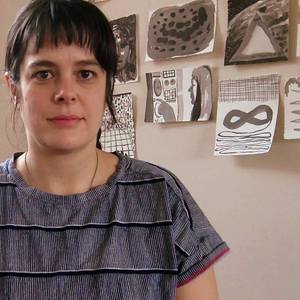 Born, 1981 in Santa Fe, New Mexico, USA
Amanda Lechner is a visual artist based in New Mexico and Indiana.
Amanda Lechner's studio practice primarily revolves around drawing and painting. Her current egg tempera paintings and ink drawing, images that are at once captivating and anomalous embody a quest for narrative alternatives. Lechner's work has been exhibited throughout the United States.
Lechner studied painting at the Kansas City Art Institute where she was awarded a BFA with Honors in 2003 and at the Rhode Island School of Design where she received her MFA in 2005.
She currently holds the position of Visiting Assistant Professor at Indiana University, Bloomington and has been a lecturer at SUNY Purchase College - School of Art + Design and a Visiting Assistant Professor of Painting and Drawing at the the University of Iowa.